Titans4Vols, on 09 January 2015 - 02:24 PM, said:
In related news to Harris, this happened: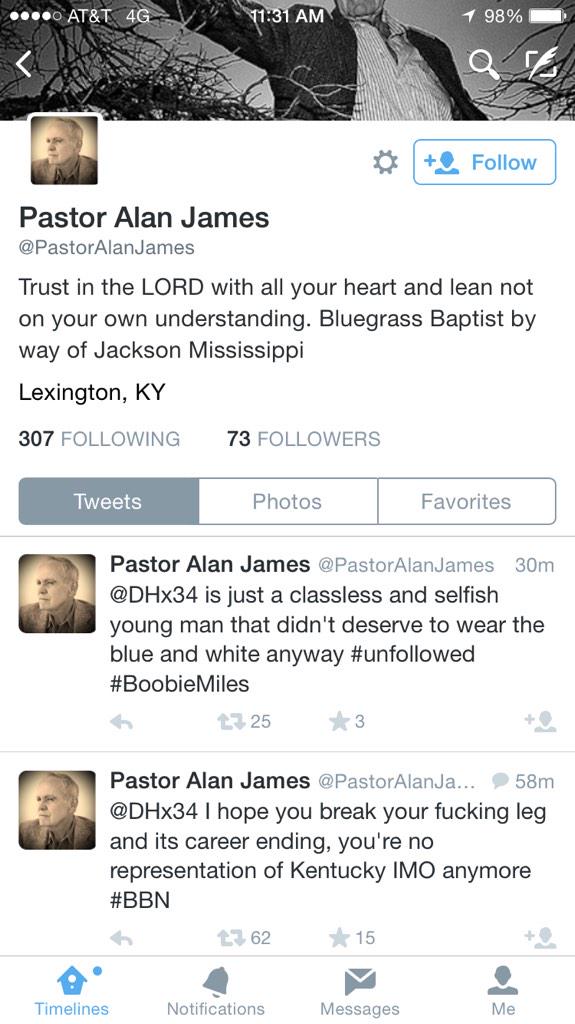 He followed that up with:
Before finally admitting this:
Lulz-worthy stuff.
But either way, I dunno why so many players like Harris choose to go to Alabama. Obviously the coaching there is top notch and they're put on the biggest stage, but if he goes to Kentucky he's practically a lock to start right away and probably becomes the face of that team with Dupree leaving. Instead he's gonna go sit behind the other 10 5 star running backs Alabama has on it's roster, I guess?
lmao My house is 5 minutes away from there. My future brother in law went to school there. Gonna shoot him that he'll get a good laugh out of it.