Welcome to SECTalk.com
Welcome to SECTalk.com -- The Home of 6 Straight National Titles!

You are currently accessing our site as a guest which means you can't access all of our features such as social groups, sports betting, and many more. By joining our free community you will have access to all of these great features as well as to participating in our forums, contacting other members, and much more. Registration only takes a minute and SECTalk.com is absolutely free, so please join today!

If you have any problems registering or signing in, please contact us.
Latest Topics
Latest News
Top Bettors
Top High Fived
19 yr old breaks into kick-boxers house.
Started by
Hothotz
,
Dec 10 2012 02:25 PM
#16
Posted 11 December 2012 - 04:03 PM
Guess the 19-year old walked into the wall looking through binoculars.



"Whenever I see those crimson jerseys and crimson helmets, I feel humbled to have played football for Alabama. Other players in the NFL talk to me about their schools and their traditions. I just smile knowing the immense love Alabama fans have for our school and its football program. I'm proud to be a part of that Crimson Tide heritage."

-- Derrick Thomas
---
#17
Posted 11 December 2012 - 04:03 PM
I have a 12 gauge Winchester pump Defender (black, short-barrel). If I detect someone breaking into my house, they are toast, because my first response will be to shoot them.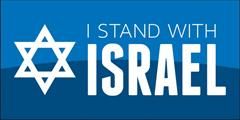 Sometimes mistaken for the Legendary Geaux
---
---
Similar Topics
| | Topic | Started By | Stats | Last Post Info |
| --- | --- | --- | --- | --- |