Welcome to SECTalk.com
Welcome to SECTalk.com -- The Home of 6 Straight National Titles!

You are currently accessing our site as a guest which means you can't access all of our features such as social groups, sports betting, and many more. By joining our free community you will have access to all of these great features as well as to participating in our forums, contacting other members, and much more. Registration only takes a minute and SECTalk.com is absolutely free, so please join today!

If you have any problems registering or signing in, please contact us.
Latest Topics
Latest News
Top High Fived
Top Bettors
A lonely feeling
Started by
Hothotz
,
Nov 26 2012 09:06 AM
#16
Posted 26 November 2012 - 02:05 PM
Tider27, on 18 November 2013 - 07:31 PM, said:
We won't have to stack the box, our athletes are better. Read the first sentence, Auburn won't have over 175. Bet anything you want, it's not gonna happen. That's the one thing Bama can do without a doubt 100% mark it down, and have been for years.

Tider27, on 18 November 2013 - 08:19 PM, said:
If you're going to bet, it will be longer than signing day. This is a rivalry that lasts 365 days, you would have to at least keep it until next football season or this isn't even worth mentioning. Besides, Bama could be winning late in the game and the scrubs get the 200.
Either way, it won't be happening to Bama's defense.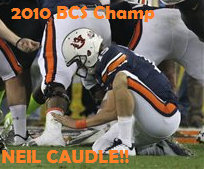 ---
---
Similar Topics
| | Topic | Started By | Stats | Last Post Info |
| --- | --- | --- | --- | --- |