Welcome to SECTalk.com
Welcome to SECTalk.com -- The Home of 6 Straight National Titles!

You are currently accessing our site as a guest which means you can't access all of our features such as social groups, sports betting, and many more. By joining our free community you will have access to all of these great features as well as to participating in our forums, contacting other members, and much more. Registration only takes a minute and SECTalk.com is absolutely free, so please join today!

If you have any problems registering or signing in, please contact us.
Latest Topics
Latest News
Top Bettors
Top High Fived
Hello
Started by
Meadows
,
Nov 25 2012 09:08 PM
#16
Posted 26 November 2012 - 03:18 PM
Welcome, sort of yankee boy.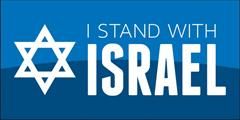 Sometimes mistaken for the Legendary Geaux
---
#17
Posted 26 November 2012 - 03:50 PM
Meadows, on 26 November 2012 - 03:01 PM, said:
Thanks to all. I'm definitely a Kennesse fan indeed.
A little secret I left out when I introduced myself.
my girlfriend wants me to be a fan of Kentucky basketball but I tell her time and time again I'm a VOL!
I thought that you were already a fan of UK basketball?
---
---