Welcome to SECTalk.com
Welcome to SECTalk.com -- The Home of 6 Straight National Titles!

You are currently accessing our site as a guest which means you can't access all of our features such as social groups, sports betting, and many more. By joining our free community you will have access to all of these great features as well as to participating in our forums, contacting other members, and much more. Registration only takes a minute and SECTalk.com is absolutely free, so please join today!

If you have any problems registering or signing in, please contact us.
Latest Topics
Latest News
Top Bettors
Top High Fived
#1
Posted 23 January 2012 - 01:07 PM
---
#2
Posted 23 January 2012 - 01:18 PM
This is what make SOS one of the greatest coaches of all time:
"
For that matter, they may run the ball a ton … period, which is a far cry from Spurrier's Fun 'n' Gun days at Florida.
"That's what we're best at, and all coaches have to coach to their personnel," Spurrier said."
How many great coaches are willing to throw out the old playbook to fit his personal and still be great at calling plays?
Can SOS run for President?
Edited by TrueGCFan, 23 January 2012 - 01:18 PM.
2015 SECTalk Bookie Champion
2012 SECTalk Bookie Champion
2011 SECTalk Fantasy Football League Champion


Only two defining forces have ever offered to die for you: Jesus Christ and the American soldier. One for your soul, the other for your freedom -author unknown.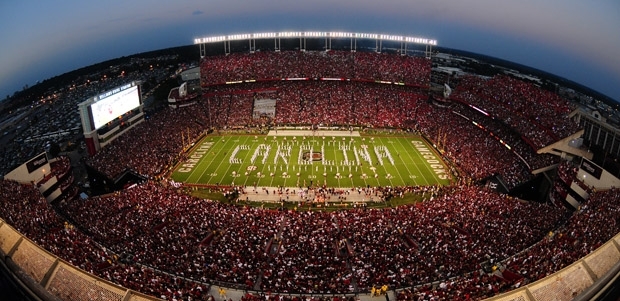 ---
#3
Posted 23 January 2012 - 02:01 PM
I like the enthusiasm Spurrier is showing....hopefully the team continues to have the dedication and focus that they have had the past 2 seasons.....both Robertson and Ingram were key leaders for the team in those areas. Hopefully Lattimore and others will be able to step up and fill those roles: I know Marcus is already there.....

---
---
Similar Topics
| | Topic | Started By | Stats | Last Post Info |
| --- | --- | --- | --- | --- |