Welcome to SECTalk.com
Welcome to SECTalk.com -- The Home of 6 Straight National Titles!

You are currently accessing our site as a guest which means you can't access all of our features such as social groups, sports betting, and many more. By joining our free community you will have access to all of these great features as well as to participating in our forums, contacting other members, and much more. Registration only takes a minute and SECTalk.com is absolutely free, so please join today!

If you have any problems registering or signing in, please contact us.
Latest Topics
Latest News
Top Bettors
Top High Fived
@RazorbackMBB To Host Indiana State In First Round Of NIT
Started by
jacobp
,
Mar 16 2014 07:29 PM
#1
Posted 16 March 2014 - 07:29 PM
---
#2
Posted 16 March 2014 - 07:32 PM
The ISU Larry Birds coming to town... famous alumnus or not, send 'em home with tails tucked.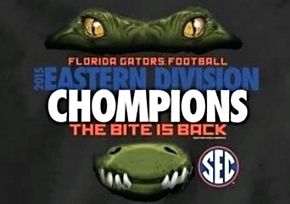 ---
#3
Posted 16 March 2014 - 08:23 PM
Yep,1979,Undefeated Indiana State lead by Larry Bird vs Arkansas lead by Sidney Moncrief for a trip to the final four.Arkansas had been the previous year with the Triplets.Brewer and Delph had graduated.


Game tied with little to play when Arkansas' U.S. Reed was dribbling around half court to set up a play and was tripped and lost control of the ball.He went and picked it up and was called for traveling.

Indiana State got the ball and somehow a big dude on their team jacks up some off balanced left handed once in a lifetime shot that somehow goes in.We lose 73-71.


The refs screwed us,Indiana State cheated and there was home cookin to get Bird and Magic to that championship game.

Somehow I still believe Florida had a hand in this.



---
---
Similar Topics
| | Topic | Started By | Stats | Last Post Info |
| --- | --- | --- | --- | --- |