Welcome to SECTalk.com
Welcome to SECTalk.com -- The Home of 6 Straight National Titles!

You are currently accessing our site as a guest which means you can't access all of our features such as social groups, sports betting, and many more. By joining our free community you will have access to all of these great features as well as to participating in our forums, contacting other members, and much more. Registration only takes a minute and SECTalk.com is absolutely free, so please join today!

If you have any problems registering or signing in, please contact us.
Latest Topics
Latest News
Top High Fived
Top Bettors
0
Bear Bryant's 100th Birthday
#1
Posted 11 September 2013 - 05:00 PM
SECats, on 23 July 2013 - 03:39 PM, said:
No way Mizzou beats us. You won't win a conference game.

KneesInTheBreeze, on 22 June 2013 - 08:23 AM, said:
4-8
They win all four out-of-conference games to start 4-0, then they lose all eight SEC games.
Playing at Vandy, Kentucky, and Ole Miss killed them. If only they had played Arkansas... then they could have maybe won 5 games.

---
#2
Posted 12 September 2013 - 03:09 PM
Celebrated by the news of two championships being potentially eliminated!

Auburn can't run against Alabama; they only got 296 rushing yards.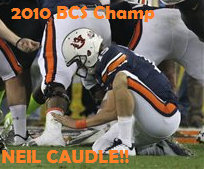 ---
#3
Posted 12 September 2013 - 03:22 PM
Happy Birthday to the Bear. We joke about Bama a lot, but in reality, most of us have a very healthy respect for Alabama's football program, their fans, and their coach. A lot of it is likely jealousy on our parts.
Bama can be proud that they will have a history of having two of the greatest college coaches of all time, Bryant & Saban.
Congrats to all of you in Alabama and to your fans everywhere.

Sometimes mistaken for the Legendary Geaux
---
---
Similar Topics
| | Topic | Started By | Stats | Last Post Info |
| --- | --- | --- | --- | --- |
0 user(s) are reading this topic
0 members, 0 guests, 0 anonymous users