guys....wth are we doing? we kickoff tomorrow...i know we had the air let our of our sails a little, but dammit, its like the night before Christmas for us sports fans.
in case anyone missed it with all the season kickoff hoopla, these are the new helmets we are debuting against oklahoma state:
im not sure yet, but i think i like them. (no white stripe)
new stadium pics are up on the hailstate.com in the bulldog club tab:
http://msubulldogclu...eating/gallery/
and we are playing for a TROPHY......well, kind of.....probably one of the worst trophies of all time, but for a hat stand, its kinda cool i guess...we should trash the hat if we are fortunate enough to win.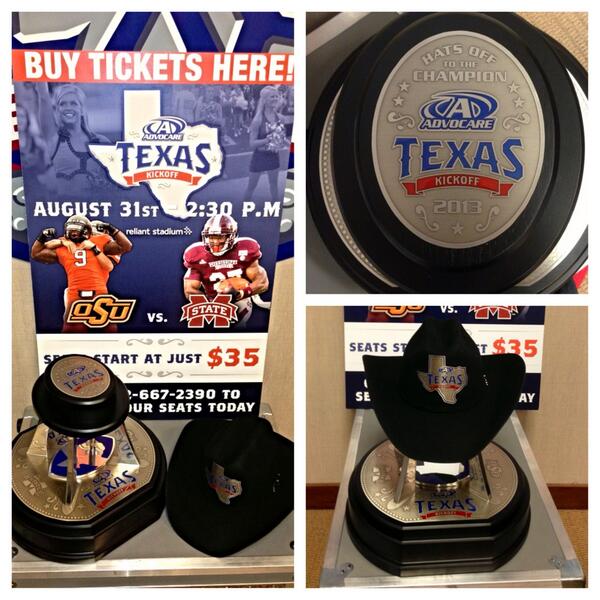 anywho....lets turn it up a notch in here...
im not so sure that it will be a pro oklahoma state crowd. they are only a few hundred miles closer to houston than starkville is. kinda odd sounding, but its true. from what i know, we have a solid alumni base there, so lets get this goin'.