Welcome to SECTalk.com
Welcome to SECTalk.com -- The Home of 6 Straight National Titles!

You are currently accessing our site as a guest which means you can't access all of our features such as social groups, sports betting, and many more. By joining our free community you will have access to all of these great features as well as to participating in our forums, contacting other members, and much more. Registration only takes a minute and SECTalk.com is absolutely free, so please join today!

If you have any problems registering or signing in, please contact us.
Countdown to Kickoff
Latest Topics
Latest News
Top High Fived
Top Bettors
Ole Miss Basketball Discussion thread
#76
Posted 24 March 2013 - 10:05 PM
It'd be nice to lock down Malik Newman and Devin Booker in future classes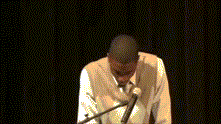 ---
#77
Posted 24 March 2013 - 11:10 PM
now i can tell my children about that time om won a tournament game. hehe....jk guys.........i suspect there will a large drop-off next season with buckner, holloway, and williams gone, but mh's ego should be fun to watch grow.

---
#78
Posted 24 March 2013 - 11:11 PM
UK4Life, on 24 March 2013 - 09:43 PM, said:
I can hear my neighbor snoring right now......

im not sure the scale on this figurine is accurate. could be me tho.
also, vandy guy doing the gay lay is pretty great.
Edited by shamoan, 24 March 2013 - 11:14 PM.
---
---
Similar Topics
| | Topic | Started By | Stats | Last Post Info |
| --- | --- | --- | --- | --- |